The 1st annual hide-and-seek adventure begins October 1st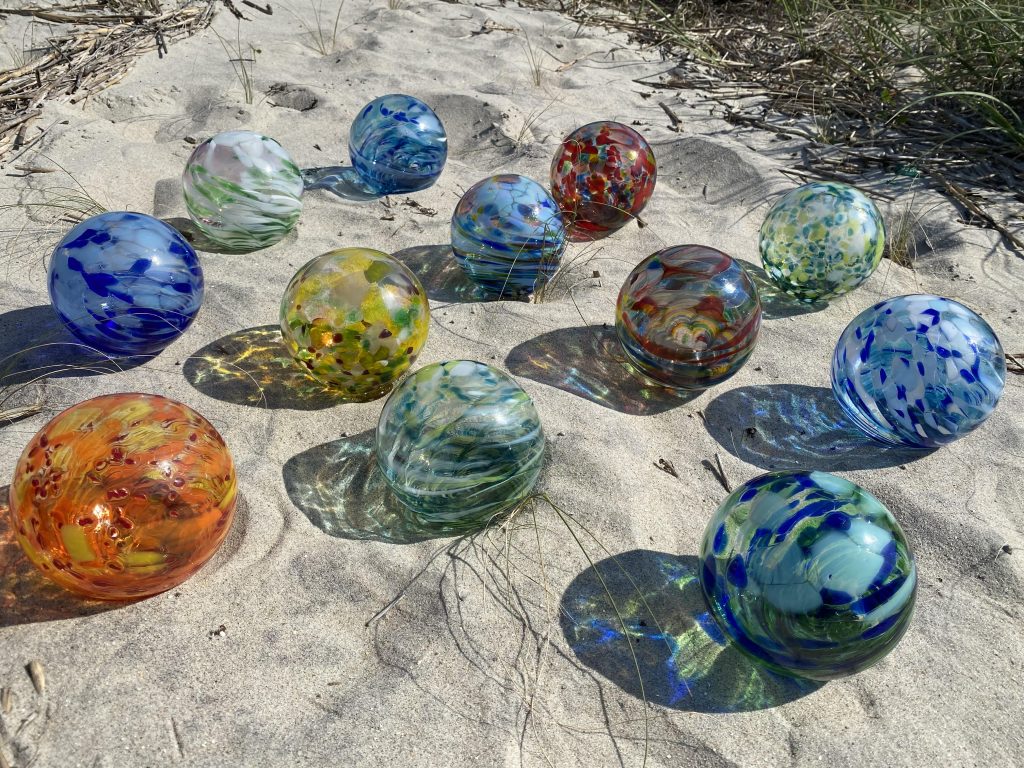 In the early 1900s, east coast fishermen used hollow glass balls, or floats, on their nets as markers. Occasionally, the floats would break loose and wash ashore for lucky
beachcombers to find and keep. Collecting these rare, highly sought-after glass floats
became a hobby in the 1950s.
Ocean Isle Beach Sea Turtle Protection Organization hand-picked Paul Steinke from Sunset Beach to create one-of-a-kind glass floats for our first Lucy's Treasure Hunt event. The glass floats are part of a month long hide-and-seek style game played on OIB. Each day, volunteers called Lucy's Pirates will hide clear globes around the island for lucky guests to find and redeem for a real glass float. Gather your friends and family to search for globes that can be exchanged for dazzling handcrafted glass floats.

Official Tresure Hunt is October 1-31, 2022
Select your globe by name…
PRE-SALE
LIMITED TIME PRESALE
A limited number of globes is available $60 each. $15 shipping and handling.
Signup for the presale using the link below. All sales FINAL
Mail a check to
OIBSTPO
PO Box 6524
Ocean Isle Beach, NC 28469
https://www.signupgenius.com/go/60B0E4EA9AC2AA5FB6-lucys1