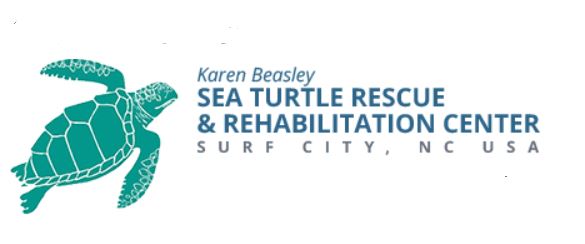 The Topsail Turtle Project was organized by Karen Beasley, as she saw the need to preserve and protect the Sea Turtle nests, nesting females and hatchlings on the 26 miles of coastline on Topsail Island. After Karen's early death, the torch was passed on to her mother, Jean Beasley, today the Executive Director of both the nesting program and the rehabilitation center.
The dream of a rehabilitation center was realized through the tireless efforts of the Beasley family; their financial support; the support of the project members; and the generous donations of money, time and material from local residents, businesses and visitors.
After breaking ground in May 2010, the new Sea Turtle Center facility in Surf City, NC opened its doors on November 7th, 2013. After years of working in a crowded, cramped 900 square-foot space, caring for up to 40 turtles, the center moved into its new 13,000+ square-foot building.
Rescue Center Mission Statement
The conservation and protection of all species of marine turtles both in the water and on the beach
The rescue, rehabilitation, and release of sick and injured sea turtles
To inform and educate the public regarding the plight of all sea turtles and the threat of their extinction
To provide an experiential learning site for students of biology, wildlife conservation, and/or veterinary medicine from around the world.
We are proud to support the Karen Beasley Sea Turtle Rescue and Rehabilitation Hospital by offering one nest sponsorship at each of our nests on OIB. You can sponsor a nest In Honor, Memory or Celebration of and individual, family, business or organization. A sign will placed at the assigned nest proudly displaying sponsor name as well as the name you select. We will accept 25 sponsorships directed to the sea turtle hospital. Your generous donation will help treat, rehabilitate and release a sea turtle rescued in North Carolina.
Sponsorships are $100 and nonrefundable. 100% of this donation will go to KBSTRC to treat all species of marine turtles both in the water and on the beach.
If you would like to sponsor a nest on Ocean Isle Beach to support the Karen Beasley Sea Turtle Rescue and Rehabilitation Center, contact us at OIBSeaTurtles@gmail.com or mail a $100.00 check to
OIBSTPO
PO Box 6524
Ocean Isle Beach, NC
| | | | |
| --- | --- | --- | --- |
| nest | nest name | sponsored by | Hatchlings |
| 1 | Honoring Jennifer and Remembering Anna May | Joni Case and her kids | 97 |
| 2 | Nana's Group: Meir, Brayden, Leighton & Savannah! | Carol Hammon | 112 |
| 3 | | | 79 |
| 4 | | | 121 |
| 5 | Benfield Babies | Benfield Grandchildren | 135 |
| 6 | | | 105 |
| 7 | | | 104 |
| 8 | Jacob's Shore Thing | Steve & Julie Kinner | 115 |
| 9 | | | 84 |
| 10 | | | 115 |
| 11 | | | 52 |
| 12 | | | 122 |
| 13 | Grand Prairie High School Class of 1980 | Deb Allen | 51 |
| 14 | | | 112 |
| 15 | Thank you Angie Cyr for being who you are | Kathy, Debbie & Katie | 134 |
| 16 | Eli Northrup | Larry Pearce | 134 |